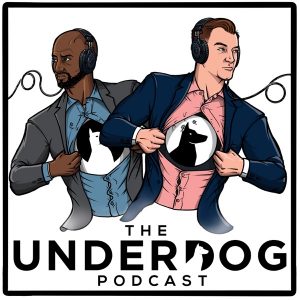 Chris Herren joins the Underdog podcast to share his journey from the basketball court to recovery.
"Basketball helped to prepare me for my life in recovery. You have to show up. You have to be prepared. You have to do what's necessary." 
Listen to The Underdog Podcast
#37: Chris Herren – Addiction & Basketball
Our guest this week, Chris Herren has been sober since August 1, 2008. He had his first drink at the age of 12 and was addicted to drugs by the age of 18. Growing up Chris's desire to fit in lead him to the partying scene in high school which he recalls as just, "doing what all the other kids were doing" or so he thought. Surprisingly, through the drinking and the drugs, his natural athleticism and his fear of failure are what pushed him to make a career of basketball. He worked hard to made it to the NBA, he had a wife and kids and almost lost it all. After being arrested, overdosing and a few other tragic events…he started to work towards getting sober.
He is now a motivational speaker using the brand name Herren Talks allowing him to share his story and generate raw necessary conversations. He is also the founder of the Herren Project which helps individuals and family members find treatment or support. He is also proud of Herren Wellness which is a holistic residential treatment facility focused on assisting men and women with recovery.